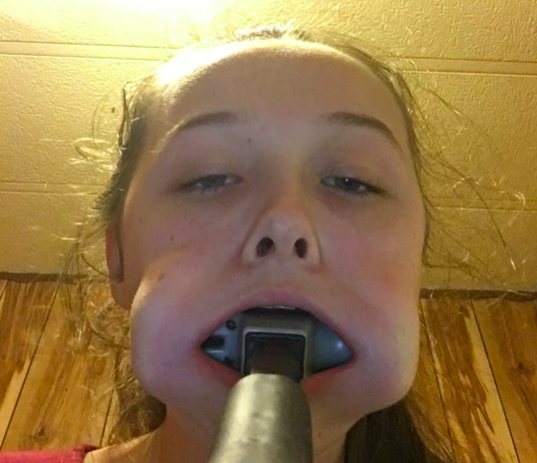 A 14-year-old girl somehow managed to fit an entire hammer in her mouth.
There was just one problem: She couldn't get it out!
The Louisiana teen, Kaley, tweeted a photo of the incident, writing: "How do u tell ur mom that u got a hammer stuck in ur mouth."
"My friend did not believe me when I told her a member of [a] band was so beautiful I could shove a hammer in my mouth, so I did it to prove I could," Kaley told 1010 WINS.
The hammer was caught in her mouth for upwards of 10 minutes before she got it out.
Kaley says it wasn't painful, but joked that it was "Still uncomfortable considering hammers weren't made for going in mouths."